Description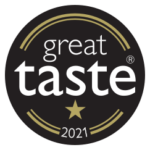 A Healthy Start to the Day
If you love porridge or muesli for breakfast, but want to give yourself a more nutritious start to the day, teff flakes are what you need! Packed with essential minerals, fibre and protein; they may be made from the tiniest grain in the world, but they're filled with goodness.
Gluten-Free Breakfast
Teff flakes are completely gluten free, which makes them ideal for coeliac sufferers or those with wheat allergies. To make a delicious porridge, simply use the teff flakes in the same way as you would oats. Likewise, for a flavoursome, wholesome muesli, simply add teffmeal to some fruit, nuts and seeds.
Teffmeal/ flakes can be consumed as a porridge (with a  dash of turmeric or honey) or as a ordinary cereal with cold milk and dry fruits to taste.
Ingredients
100% teff grain roasted and flaked